The Kentucky Transportation Cabinet (KYTC) has scheduled a virtual project review to present the alternatives to reconstruct the intersection of KY 32 and US 25, near Sadieville. On behalf of KYTC and the entire KY 32 Project Team, we would like to invite you all to attend this virtual project review.
The Kentucky Transportation Cabinet (KYTC) in partnership with the Federal Highways Administration (FHWA) is seeking public input by offering review of the project information and potential alternative improvement options in Scott County. The project begins just east of the KY 32 / I-75 interstate interchange and extends to just east of US 25 along KY 32 toward Sadieville.  Those participating in the project review are encouraged to provide feedback regarding their preferred design alternative. Anyone having an interest in this project is urged to participate in this virtual review of the information.
In recent months because of the ongoing health pandemic, the KYTC begun using virtual public involvement campaigns to present highway project information.   The KYTC Project Team has prepared an interactive presentation that may be accessed until July 31st, 2021.  This presentation may be accessed at the following web address or by scanning the QR code below:
https://hmbpe.maps.arcgis.com/apps/MapSeries/index.html?appid=9b28e19107c241f48a13d630568194e1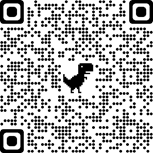 The project presentation materials will include instructions on using the site, project background information, interactive mapping depicting the alternative designs and affected properties.  A comment form/survey is available at the end of the site and anyone reviewing this information is encouraged to complete this form.  This comment form may be completed at any time while the public information materials are available for review online.  A hard copy of the presentation materials will be available at the following location while the materials are available on-line.
Rob Wagoner
Mayor of Sadieville
605 Pike St, Sadieville, KY 40370
Hard copy comment forms and/or written statements will be accepted for a period of 15 days after the online materials have expired.  Written statements should be addressed to Joshua Samples, P.E., Kentucky Department of Highways, District 7 Office, 800 Newtown Court, Lexington, KY 40511, Phone (859) 246-2355.  If you are unable to access meeting materials via internet or at the location defined above, you may contact Joshua Samples to schedule a separate in-person review by appointment.  All comment forms and written statements will become part of the official project record.
In accordance with the "Americans with Disabilities Act," if you have a disability for which the Transportation Cabinet needs to provide accommodations, or if you require public information meeting materials in a language other than English, please notify us of your requirements by July 25, 2021.